20 Feb

Fun Monday – NG Megastructures: The Queen Mary 2
This week we have the largest ship in the world, the Queen Mary 2, it's amazing some of the feats of engineering this world has to offer.
https://www.youtube.com/watch?v=fHy0xkIf9Qc
The Queen Mary 2 ship is the biggest, most sophisticated ocean liner ever to set sail, with the most sophistic marine technology in the world. Built as a Carnival order for Cunard in 2003, the QM2 was the largest ocean liner at the time ever constructed. By design, Cunard QM2 is not a cruise ship – she is an express Atlantic Ocean liner for regular crossings during most time of the year. And she belongs to Carnival (owner), while Cunard is only her "bona fide" operator.
Cunard QM2 is great for families, and featuring round-the-world cruise and transatlantic crossings. She offers North Atlantic comfortably crossing on regular schedule, with latest high-tech conveniences.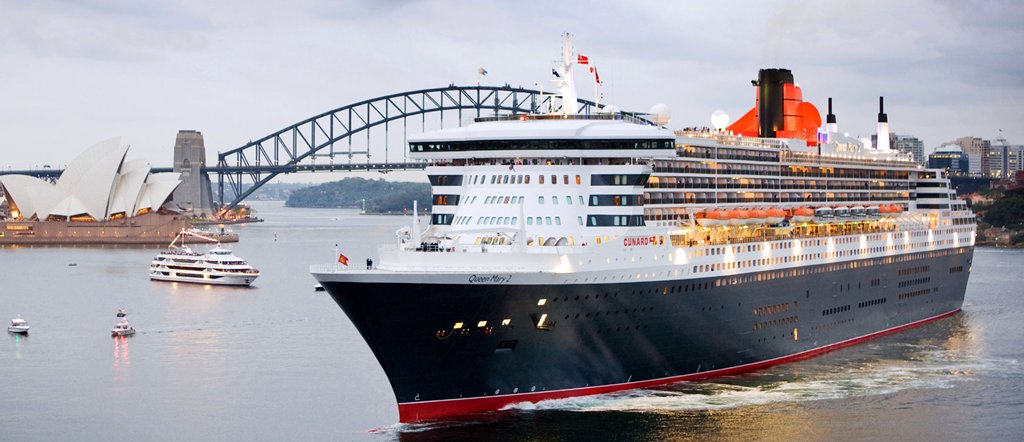 The Queen Mary 2 ship was built tough enough to whether the roughest seas, in the same time sailing smoothly for the absolute satisfaction of her always special guests. The hull and superstructure were designed and built to withstand rough nature of Atlantic Ocean – the world's most famous ocean, notoriously unpredictable, huge, charming and so important as connecting the old with the new world.
QM2 ship size comparison
The Queen Mary 2 ship is so big, that when she arrives and they tie her up in the NYC harbour at down, it is as though the city has a whole new neighborhood. This is a Queen Mary 2 vs Titanic size comparison, also including the names of "La Santa María" (the Christopher Columbus's largest ship), the Wyoming schooner (wooden, the largest one ever built), and the Noah's Ark from the Bible's Genesis (CH 6-9).